Future
The LIFE Club of Estates transmits to local population the use of conservation as another possibility for development and employment, which they should not resign.
The objectives are involve local population in the valuation of natural resources  and the design of measures that promote the conservation of biodiversity as an engine of economic development, to ensure the success and continuity of the work we develop.
The project includes dissemination actions on Ecotourism, and the design of specific ecotourism programs of the Club of Estates, and training of local people in order to train them in these tasks and in production of, with biodiversity conservation criteria, sausages, honey, oil and other foods.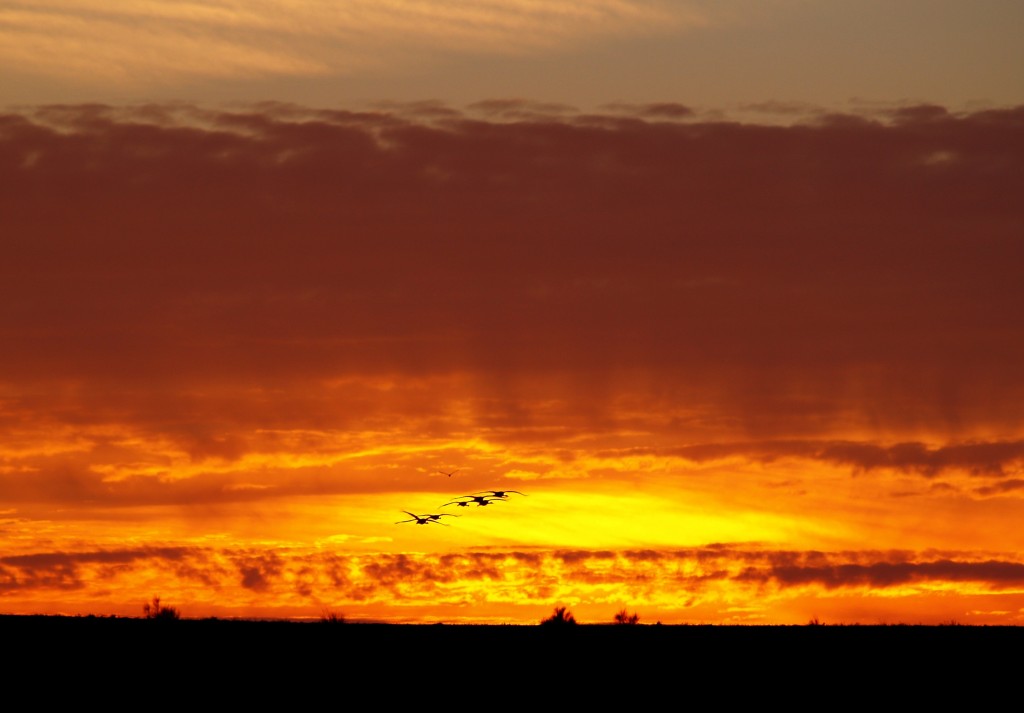 Photo: Cranes at sunset. Manuela Rodriguez